Family-run for generations to come
As a young child, I spent my summers in lush, green orchards harvesting cherries with my siblings. My days were filled with walking up and down the endless rows of trees picking sour cherries to fill the farmer's wooden lugs. Most days, I would pick three, sometimes four lugs. But on the very best days, I would hand-pick enough ripe cherries for six lugs! For this, the farmer would pay me $1.00 a lug, or about four cents a pound. As a young girl in the 60's, this felt like a million bucks!
As I grew up I started my own beautiful family and carried on the tradition of hard work that I learned in the cherry orchards. I devoted my time to crafting delicious, homemade dressings and jams using Northern Michigan cherries. Instead of spending their summers in the orchards, my children spent their days next to me in our kitchen, helping me develop delicious recipes that we love to share with our family and friends.
Now, my son Daniel runs the business using the recipes he grew up with to inspire our products. He continues to source all of Six Lugs' produce fresh from local orchards, farms and co-ops. Meanwhile, I'm still trying my hand at creating new, flavorful recipes.
Sheryl Umulis, Founder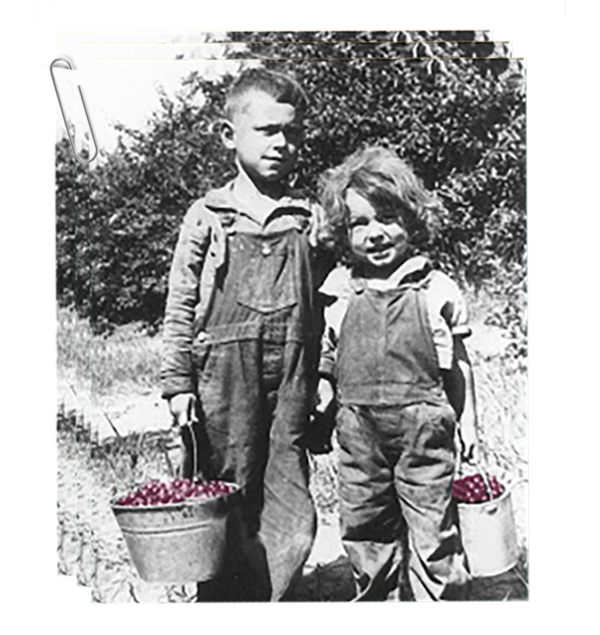 Our core values continue to inspire our passion for bringing quality products to your table
MISSION:
Our recipes will always taste like they came straight from our mother's kitchen—because that's where they were created (and taste tested).
VISION:
We only make products worth sharing with generations to come.
CORE VALUES:
Our dedication to hard work and love for celebrating great food started in the cherry orchards and continues today through our family business. Our recipes have always been handcrafted in our mother's kitchen using natural ingredients and fruits sourced from local, Northern Michigan orchards, farms and co-ops. We take pride in this fact and in our dedication to continually delivering timeless recipes you'll be proud to pass around your table.