Cherry products you'll be proud to pass around your table
Bringing you farm to table products you'll love to share with family and friends, always made with Northern Michigan fruit.
Hard work learned in the cherry orchards continues today in our family business
As a young child, Six Lugs' founder, Sheryl Umulis, spent her summers harvesting cherries in local orchards with her siblings. Most days she would pick three, sometimes four lugs. On the very best days, she would hand pick enough ripe cherries for six lugs! Little did she know, her days in the orchard would inspire her to start her own family business.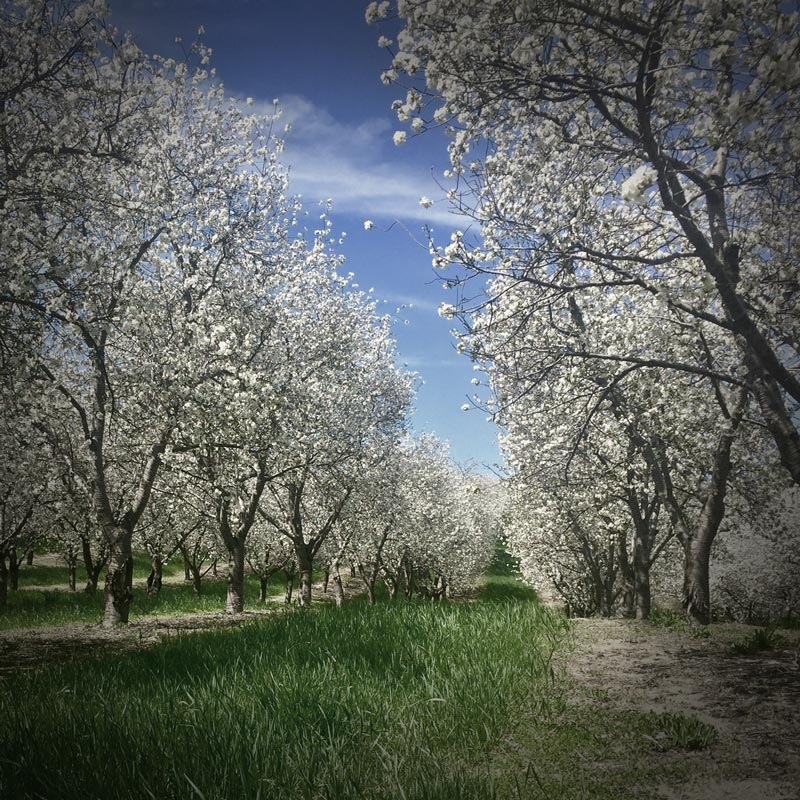 Seconds, please!
Add our flavor-packed vinaigrettes or jams to everything from appetizers and marinades to desserts. It's a quick way to elevate even the best meal!
Summertime Delights
Our delightful cherry products will enhance any summertime meal.
Use your imagination and try our Cherry BBQ sauce, Cherry Vinaigrettes, Cherry Salsa, and Apricot Cherry Preserves with any of your summer appetizers or meals.